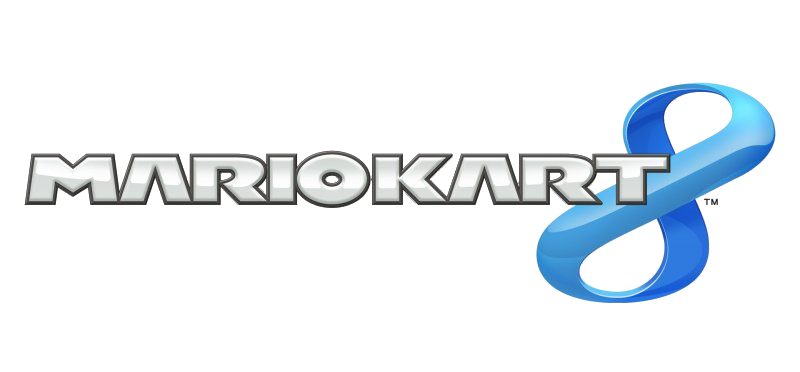 Nintendo's starting off the Mario Kart 8 launch by letting fans enter for a chance to win wonderful prizes, starting on May 30th, at 3:00PM Pacific, lasting until June 6th, at 5:00PM Pacific. Details below.
——

@NintendoAmerica has sent out a tweet detailing a chance to win five Mario Kart 8 flags, one blue spiny shell statue, and one custom 3D Mii figurine for five participating residents of the United States and Canada, excluding Quebec. They will select the five winners randomly and notify them directly via Twitter "on or about June 18″. No purchase necessary.
To enter, tweet this exact phrase and fill in the blank: "My favorite course in Mario Kart 8 is ___________. #MarioMinute #MK8″
You will have to respond to the direct message with your name, mailing address, and Mii QR Code details within 48 hours of receiving it. Other details below.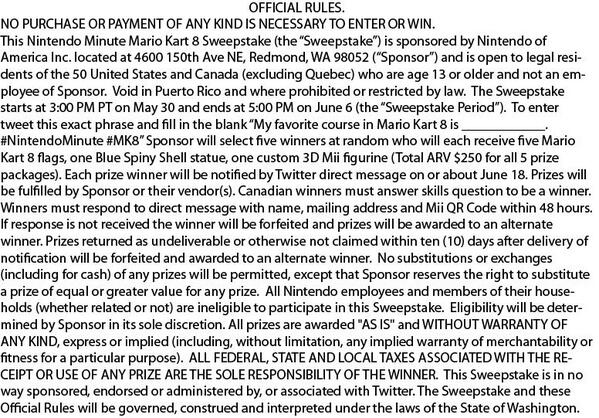 Good luck, and happy racing!
Source


Related Articles: