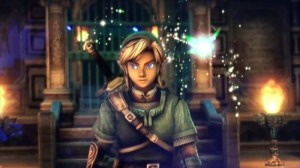 During Nintendo's recent  fiscal results meeting, Shigeru Miyamoto took a few minutes to talk about what we can generally expect from the Wii U.
He mentions that the Wii U won't just be about advance graphics, although they may play a bigger role in some titles including The Legend of Zelda.
Can Nintendo deliver with a more rich texture Zelda game on it's new console or will we be seeing another game like Skyward Sword?
Related Articles: